So I did the Friday Blog Hop, and generally I would just post a regular everyday post following that. But I came across this Friday Five. It just so happens it is related to Health. If you know me, you know I love health and fitness, so I could not pass this up.
Actually, here is where I can present to you something I am looking forward to doing in the future. I want to do a "Fitness Friday." Perfect time to introduce this since I am discussing health and discussing it on a Friday! This is mostly for myself, to be accountable for my health and fitness. I like to be able to show others, hopefully inspire others, too. I will start the first Friday off with how I got started and my goals, then from there I will post about my progression, tips, gym stories, health stories, etc. Anything and everything about health and fitness because I have a passion for it.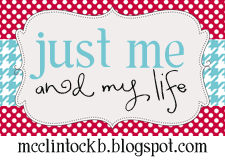 The Friday Fives for this week is Five Health Tips.
I thought about what I wanted to write because health is a big part of my life. It was hard to just choose 5, so I took it as an opportunity to write about things that have helped me personally as far as my health goes without getting too deep and having unnecessary tips flying around.
1. If you are prone to getting kidney stones, UTI's, or bladder infections, drink cranberry juice consistently. Cranberry juice creates an energy barrier that keeps bacteria away from cells in the urinary tract. I have a very weak bladder. I get bladder infections that no other's business. It is terrible. Well, actually it WAS terrible. Now, it is much better because of this advice I received when I was younger from my doctor. I was not a big fan of drinking fruit juices at the time, so I took the cranberry tablets. I am hear to tell you that the juice helps so much better. I have been able to catch bladder and other infections before they become actual infections (if that makes any sense). If you are not a big Cranberry Juice fan, try the Cran-Grape Juice. It's wonderful!!
2. Fruit. So many people have a misconception about fruit, and honestly it bothers me. They think because they are eating fruit that they are healthy. This is wrong. Yes, fruit is good for you. Yes, fruit is healthy. But if you are the type that eats fruit constantly but never burns the energy that it provides to you from its sugars, then all those sugars are stored into your body and turned into fat.
3. Eat eggs for breakfast. It is proven that people who eat eggs for breakfast burn more calories during the day. It's your choice on whether you choose to eat only egg whites or the whole egg, but eggs are really good for jump starting your metabolism for the day.
4. Water. You hear people constantly talking about this, but I definitely wanted to put this in there since we are in the summer months. Drink plenty of water. If you are not a water drinker, try putting Crystal Light in your bottled water and it will help you get to drinking more water. It has no sugars and only a few carbs. Slowly pull yourself from the Crystal Light. You will see and feel just how important water is to your body once you start getting the adequate amount.
5. Weight Training. I definitely debated putting this one out there, but I decided it is a must. Many people, especially women, think that weight training is for bodybuilders. They are afraid of getting "big, bulky man muscles." They do not want the thick veins that show. Whatever their reason, but I am hear to tell you that, that is not true. Weight training is a fat burning booster. If you do cardio all the time, your body just gets use to it. That is when you hit that point where you either want to give up or strive to push through that standstill. It takes the strain of weight to build the muscle. From there, the muscle will burn the fat. Remember muscle weighs more than fat!
So I jumped on the bandwagon of this project. I did finish setting my goals. I plan on starting this within the next week, so hopefully I can introduce you all to it soon.