So, it's been a while since I have done a linky party. I haven't done one in ages because normally I am just not around and always miss the fun. The last time I did this one, it was done by someone else but with the same concept. It has migrated over to Flip Flops and Combat Bootshttp://www.flipflopsandcombatboots.net/. Someone I have been following since I started my blog over 2 years ago...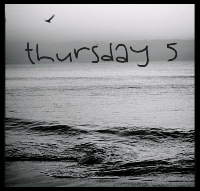 Elated
1. I am

Joyful

that I have started an organizing project. I haven't given it a name or even started working on the binder, but I have been writing down my ideas. In preparation of our upcoming PCS! (August 2012)
2. I am
Excited
to plan my daughter's first birthday festivities! Birthday theme, outfits, photo session, gifts, and a vacation!
3. Even though we have not gotten our orders and we are will no longer be overseas, I am
Grateful
for the opportunities I have had while in the UK! And I am continuing to enjoy the last few months here.
4. I am an
Appreciative
person. I appreciate everything in life, and I always reflect on my adventures. This week - having my husband home by 5pm once this week. Yes, you heard me right. That is an odd thing for us!
5. I am
Elated
that my family have booked their flights to come see Baby A for her first birthday!
Now, you come join the fun!!